About The Arizona Pet Project
Together. For Life.
Don't let our name fool you. While there is no question our work saves the lives of dogs and cats in our community, we are so much more than an animal welfare organization. Our unique approach and revolutionary programs are focused on improving (and saving) the lives of both people and pets in our community.
The Arizona Pet Project keeps pets with the people who love and need them most by connecting our vulnerable community members and families in crisis with services and resources to prevent the unnecessary surrender of their beloved companions. We support families while also reducing the number of dogs and cats in our Valley shelters.
Join us in supporting families and saving pets.
Our Vision,
Mission And Values
Our primary goal is to create and promote a safer and healthier community for all people and pets. Learn more about our mission to achieve this, as well as our values, by clicking the button below.
We've Been Making
History Since 2001
The Arizona Pet Project, formerly Friends of Animal Care & Control, was formed in 2001 to provide funding and support for Maricopa County Animal Care & Control (MCACC). In 2005 we transitioned to a shelter prevention model to most effectively meet the ongoing needs of both local shelters and our communities. We've provided support for over 150,000 pets since then.
Read Their Stories
The Arizona Pet Project is committed to protecting and supporting bonded families to ensure pet owners do not have to choose between helping their pets and getting the help they need. Each photo here is an example of the human-animal bond, and are actual clients we've helped thanks to the generosity of our donors.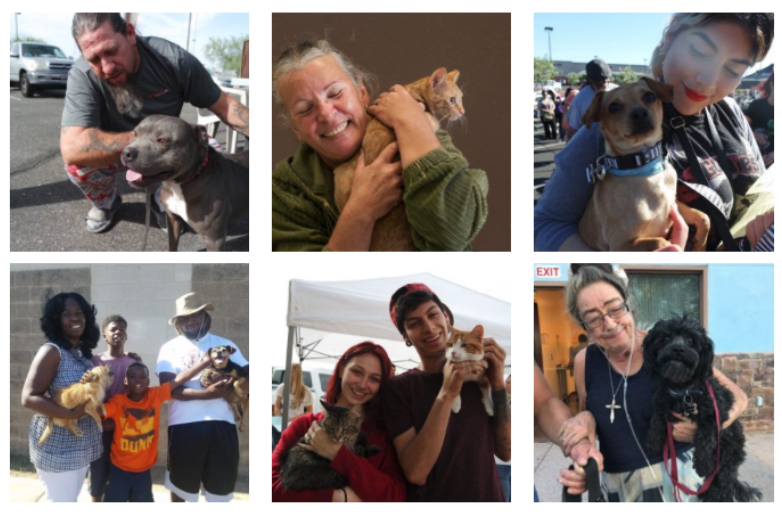 Be Part Of The
Long-Term

Solution.
Join The Arizona Pet Project in supporting families and saving lives!