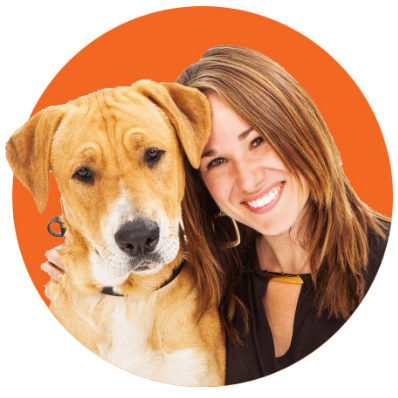 Leanna Taylor
CEO
Leanna Taylor is responsible for the vision, strategy, marketing and fundraising efforts for The Arizona Pet Project as it works to reduce euthanasia in Valley shelters by supporting pet owners in need.
"Saving lives by focusing on proactive, data-driven programs is my passion. Solving pet homelessness through compassionate care of the entire family, including pets—and most importantly, without judgment—is more rewarding than I could have imagined."
Leanna took on the role of Executive Director in 2013 after a long and storied career in sports, with a specific focus on increasing revenues and streamlining operations. In her spare time, Leanna spends time with her family, including her son Kieren, their two birds (Delta & Hercules), two dogs (Pippen & Bandit), and foster dog, Du Jour.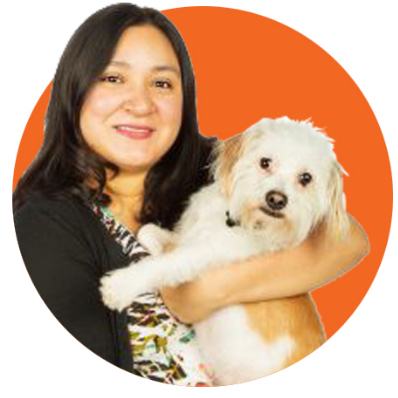 Michele Soto
Director of Culture and Community
Michele Soto oversees The Arizona Pet Project's spay and neuter program and is responsible for community engagement, event planning, and volunteer coordination, along with day-to-day operations for our organization.
"Working directly with people and pets is my passion. To assist with people who are trying their hardest to solve pet homelessness is not only rewarding, but an honor."
Michele was in animal welfare for over a decade with both the Arizona Humane Society and AAWL, before transitioning to human services with the Sojourner Center. She returned to her original passion by taking on the role of Administrative Coordinator for The Arizona Pet Project in 2014. In addition, Michele serves as the Training Supervisor for our local RAINN Victim Service Management Team and Safe Helpline staff. In her spare time, Michele enjoys reading and spending time with her family and pets, including her three cats (Henry, Edgar, Tyrion), and dog (Walt).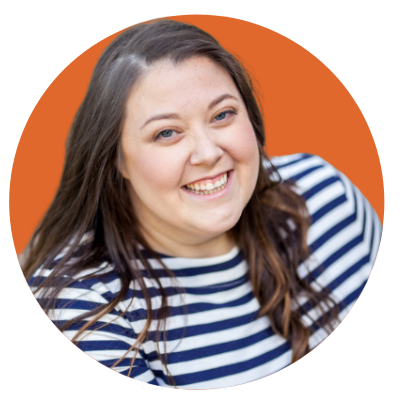 Catharine Mini
Marketing and Development Specialist
Catharine is responsible for managing our customer relationship management software, website, and social media. She develops and designs all marketing and communication campaigns and materials for The Arizona Pet Project, and publishes the copy shared across our email and direct mail campaigns, social media channels, fundraising marketing materials, and program success stories.
"Sharing stories is a passion of mine, and my goal is to share the story of how The Arizona Pet Project serves our community by supporting families and saving pets."
Before joining the team, Catharine spent 10 years working as a professional blogger and digital marketing specialist. She is a graduate of Arizona State University, and she lives in Phoenix with her husband and their dog (Bowie).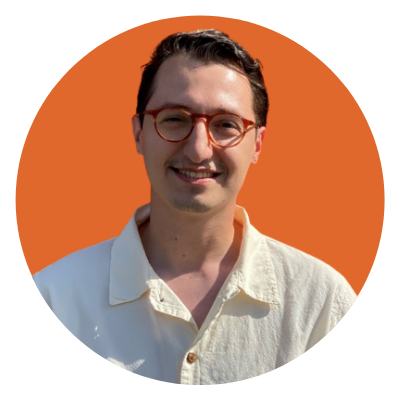 Daniel Valencia
Development Officer
Daniel establishes and executes fundraising and events for The Arizona Pet Project. He seeks opportunities for community events, cultivates relationships and partnerships, and raises critical funds to support people and pets in need.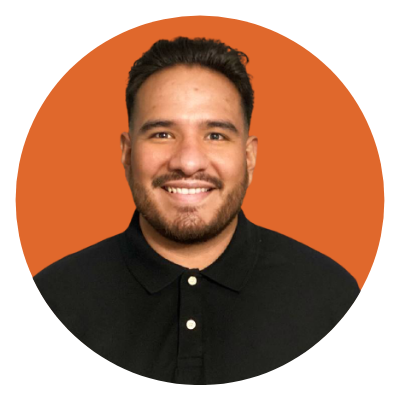 Luis Santoyo
Crisis and Shelter Intervention Counselor
Working with the Maricopa County Animal and Control Center, Luis is able to provide services and interventions to those in need and keep pets and families together.
"There is a need to understand the relationship people have with their pets and the value they have in their lives. Keeping these relationships is important and helping families maintain them is a great thing!"
Before joining the team, Luis had experience working in the social work field and serving multiple populations. Luis is currently working on his Masters in Social Work from Grand Canyon University and spends his free time enjoying sports and looking at dog videos.
Jewel Riley
Crisis and Shelter Intervention Counselor
As a shelter intervention counselor, Jewel has seen firsthand that all animals emotionally support their human families. Animals are an integral part of supporting human health and helping to build strong relationships within families and the community. Jewel supports clients in The Arizona Pet Project Resource Center and at Lost our Home Pet Rescue. 
Jewel holds a Master's Degree from Arizona State University in Social Work and previously worked with adolescents and families coping with trauma and homelessness. On the weekends you can find Jewel hiking with her dog or on the couch with her special-needs cat and a good book.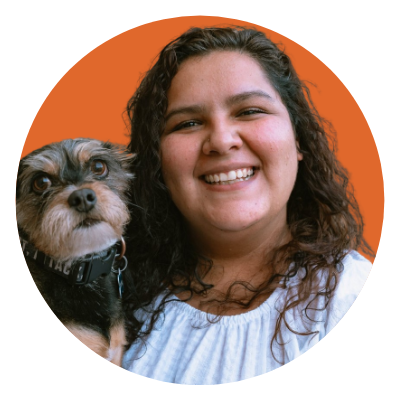 Patty Guillen
Community Organizer
As Community Organizer, Patty leads The Arizona Pet Project's partnership with Pets for Life, a special program of the Humane Society of the United States. In this role, Patty spends her time connecting with low-income families with pets in South Phoenix to address resource gaps caused by structural and systemic inequity and injustice. She also harnesses the energy and knowledge that exists in this special community to engage volunteers and inform the organization's programs.
"I believe that everyone is deserving of companionship. I can't wait to learn from the community we're in and figure out all the ways that we can help."
Patty recently received her BSW from Arizona State University. She fuels her zest for life by spending time in nature, reading, and creating art. As a dedicated dog mom, she understands just how crucial it is to keep pets and their families together. Before Patty came to The Arizona Pet Project she interned at Social Spin Foundation where she worked directly with the unsheltered population and implemented services based on needs analysis from their customers. Transitioning to The Arizona Pet Project meant that she would be able to continue making a difference in the lives of the underserved.
Board of Directors
Executive Board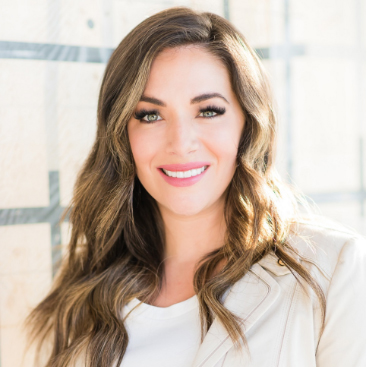 Lindsay Fricks
Chairman of the Board
North&Co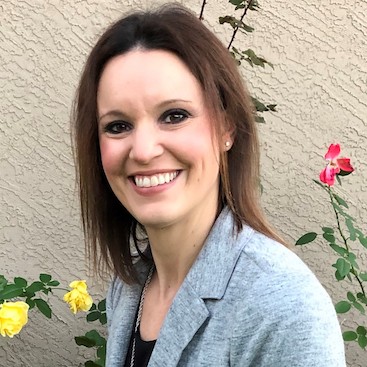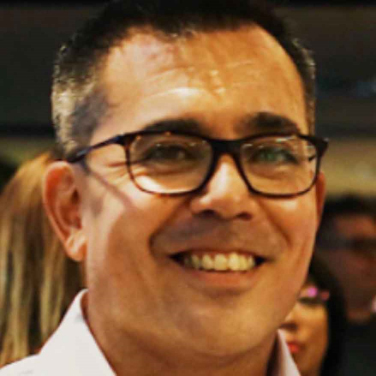 Kyu Utsunomiya
Treasurer
Conceptually Social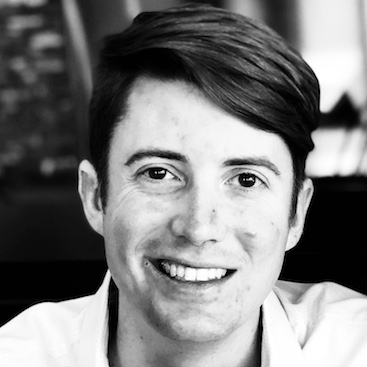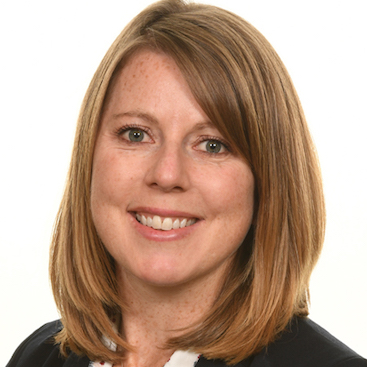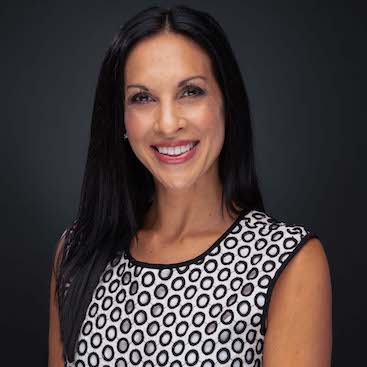 Be Part Of The
Long-Term

Solution.
Join The Arizona Pet Project in supporting families and saving lives!