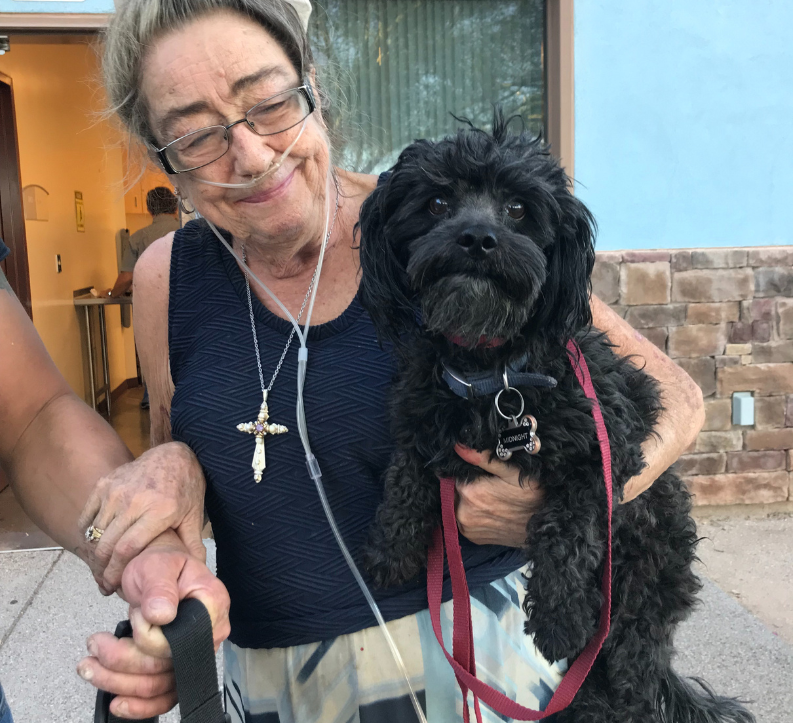 Become an Arizona Pet Partner
Extend a helping hand to families with pets in need by becoming an Arizona Pet Partner! Our partners make the important work we do in our community possible.
With your support, we provide our most vulnerable community members in crisis with free services like veterinary care, temporary boarding, pet food assistance, and lost pet reunification.
The result? Together we will reduce the number of pets entering our Valley shelters where they face an uncertain future. For more information, email victoria@azpetproject.org. Or call 602-882-8627.
Arizona Pet Friendly License Plates Save Lives
You can join the "driving force" in the battle against pet homelessness by purchasing an Arizona's Pet-Friendly license plate!
A portion of the proceeds from the Pet-Friendly license plates goes directly to The Arizona Pet Project and other animal welfare organizations across the state to help provide no-cost or low-cost spay/neuter surgeries to pets in need. Our partnership with Service Arizona has funded more than 16,000 surgeries since 2004 (including an added 140 surgeries in 2017), saving more than 800 pets from euthanasia.
Get your Pet-Friendly license plate today by visiting servicearizona.com.
Be Part Of The
Long-Term

Solution.
Join The Arizona Pet Project in supporting families and saving lives!