Keeping Pets With Families
Community Approach
We recognize many pet owners in our community face unexpected circumstances leading to the heart-breaking need to surrender their pets. In order to ensure adequate resources are available to address the highest need and directly impact our overburdened shelter system, our program is focused on the shelter level.
Through partnerships with Maricopa County Animal Care and Control and Lost Our Home Pet Rescue, The Arizona Pet Project is able to offer financial assistance and resources to pets and families directly at the point of surrender.
Despite a reduction in intake and euthanasia, Maricopa County Animal Care & Control shelters still receive more than 35,000 dogs and cats each year, and of those, an estimated 18,000 are surrendered by their owners – often due to a lack of financial resources combined with a sudden change in circumstances.
In 2017, to better serve Maricopa County's pet owners, The Arizona Pet Project began offering financial assistance and resources to pets and families in our community by implementing a shelter program called S.IT. Stay (Shelter Intervention Team, Helping Pets Stay in Homes).
Shelter Intervention
Through our "Shelter Intervention" programs, two full-time Arizona Pet Project counselors are stationed at local shelters where the demand for assistance is high. These staff members work with pet owners to provide counseling and resource referral services to keep pets with the people who love them – just like Suzy and Joe. See their story in the video.
Since its inception, our shelter intervention program has successfully prevented over 5,000 dogs and cats from entering the shelter.
By keeping families together and preventing the surrender of pets, we have saved shelters an estimated $700,000, freeing up critical resources allowing Maricopa County Animal Care & Control to focus on dogs and cats who do not have families-yet.
In addition, 97% of the families surveyed have been able to keep their pets in the homes six months after receiving help through this program.
Lost Our Home Pet Rescue and The Arizona Pet Project's missions are focused on supporting and improving the physical, social and emotional health of the entire family, both two and four-legged, with a concentration on supporting Maricopa County's most vulnerable residents including those struggling with homelessness, housing and food insecurity, domestic violence, physical and mental disabilities, health crises, addiction, and systemic poverty
We believe (and data supports) that for many families, pet ownership is not a luxury, rather a necessity for improving health outcomes, stability, and quality of life. Sadly, pets can also present barriers to accessing vital services such as temporary shelter, medical or addiction treatment, and transitional housing, as most human service agency models do not account for pets. As a result, individuals and families are choosing not to access vital, and in some instances, life-saving services because they will not make the heartbreaking decision to relinquish their beloved four-legged family member permanently.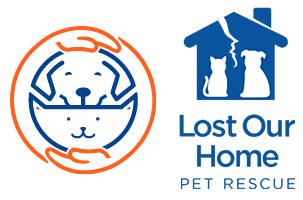 Together, Lost Our Home and The Arizona Pet Project remove barriers associated with pet-ownership allowing families to access life-saving services and housing because nobody should have to choose between getting help for themselves or losing their family.
Bonded Families
Bonded families exist in every corner of our community and across every socioeconomic demographic; they consist of a human and pet who share a profound emotional connection from a mutually beneficial relationship.
According to a 2018 study conducted by the Access to Veterinary Care Coalition, 88% of households surveyed consider their pet a member of the family. Those who share their lives with an animal may experience reduced loneliness, improved mental and emotional well-being, more frequent physical activity, increased socialization, decreased blood pressure, cholesterol and triglyceride levels, and an overall boost in joy and happiness.
The Arizona Pet Project is committed to protecting and supporting bonded families to ensure pet owners do not have to choose between helping their pets and getting the help they need. Each photo here is an example of the human-animal bond, and are actual clients we've helped thanks to the generosity of our donors.
Building on Pawgress
Lost Our Home and The Arizona Pet Project are the only organizations in the Valley with a specific mission tied to improving the physical, social and emotional well-being of families with pets. Currently, human service agencies are limited in their ability to independently address the needs of their pet-owning clients as they have neither the financial resources nor the requisite skills. As a result, people are choosing to remain homeless, in unsafe domestic environments, or forego vital medical treatment, rather than surrender their beloved pet.
Together, we will support families and save even more lives!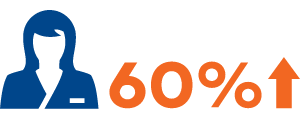 Veterinary costs to the community have increased 60% over the past 10 years and are expected to continue to rise.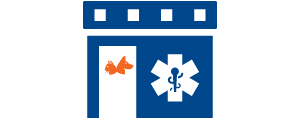 There are several low-cost clinics to assist pet owners in need, but none offer free services for families in extreme financial distress.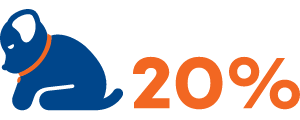 Owner surrenders are nearly 20% more likely to be euthanized than strays.
Be Part Of The
Long-Term

Solution.
Join The Arizona Pet Project in supporting families and saving lives!