We've Been Making History Since 2001.

2001
Founded organization as Friends of Animal Care & Control.


2006
Moved from internal shelter focus to external shelter prevention via our spay and neuter assistance program.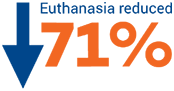 2012
Euthanasia decreases Valley-wide by 71%.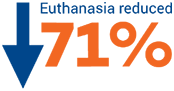 2015
Moved to a full-service shelter-prevention model.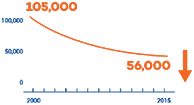 2016
Funded more than 100,000 surgeries, helping to decrease shelter intake from 105,000 to 49,000.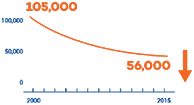 2017
Launched new Arizona Pet Project name and logo to better represent our community, mission, and values.
Took over free spay and neuter, replacing SNAP voucher program with direct funding and management of mobile clinics to provide 4,700 free surgeries in 2017.
Implemented the S.I.T. Stay Shelter Intervention program at Maricopa County Animal Care & Control. Provided resources and referrals to over 3,500 families seeking services in the community. We have kept over 700 pets with their families and out of the shelter, saving Maricopa County Animal Care & Control an estimated $700,000.00.

Be Part Of The
Long-Term

Solution.
Join The Arizona Pet Project in supporting families and saving lives!