Extend services to unhoused people with pets in need in "the Zone" when you support The Arizona Pet Project!
The Arizona Pet Project believes all families deserve the chance to have happy, healthy pets. That's why we're committed to supporting our community and providing preventative and life-saving care to people and their pets—free from judgment through homeless outreach across Phoenix. 
In partnership with two incredible organizations, André House and Feed Phoenix, we are honored to be able to offer equitable access to care for our unhoused neighbors and their furry companions each week.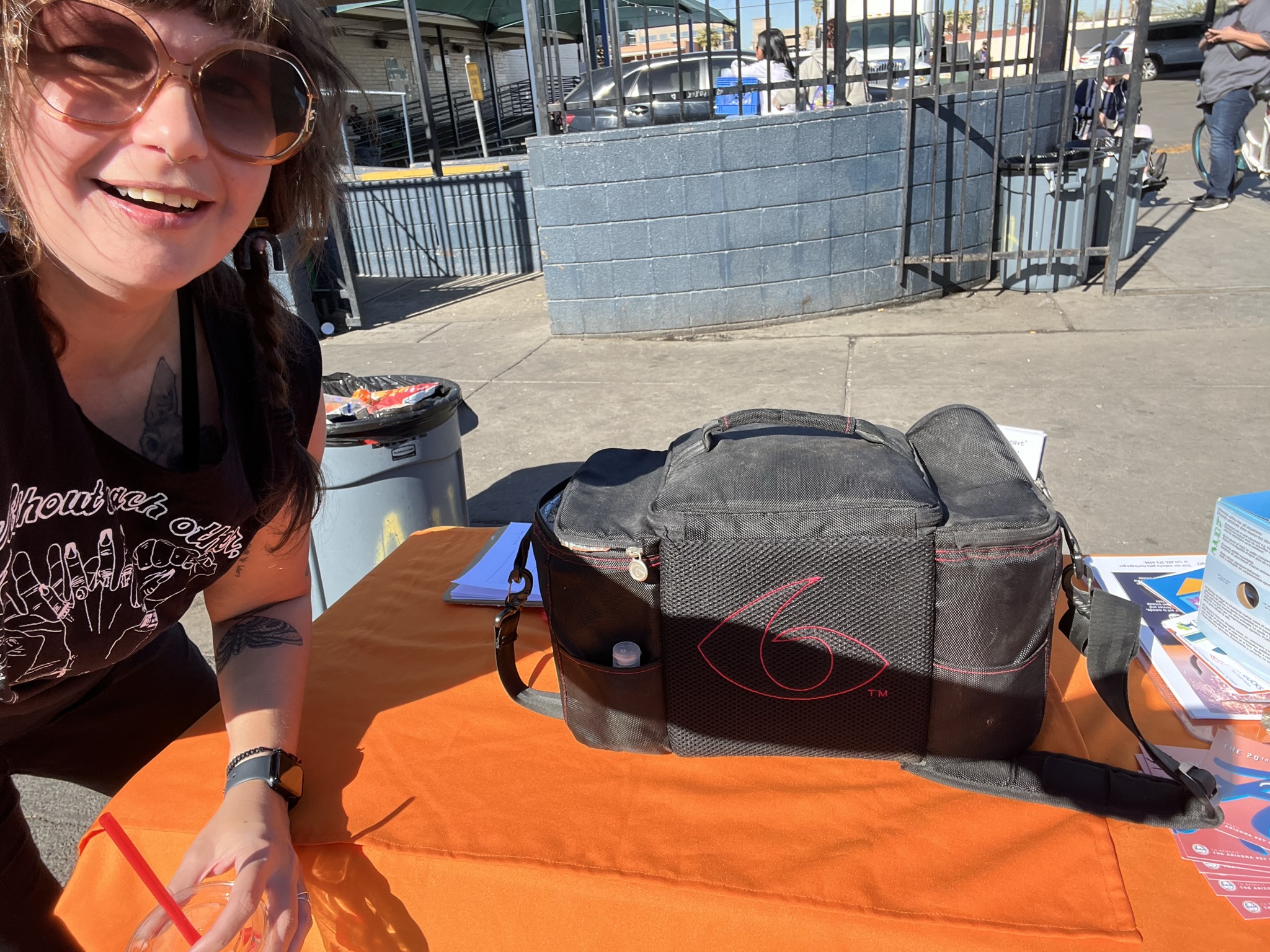 In every study conducted on unsheltered people with pets, the data is clear — the pet's needs are placed ahead of the person, including food, medical attention, and safeguards against extreme weather.
The benefits of pet ownership for those without housing are also clear. They provide a sense of purpose, unconditional love and belonging, increased safety, mental and physical health benefits, and reduced substance use.
But accessing supplies and veterinary care while living on the streets is hard. You may have heard about an area in Downtown Phoenix called  "the Zone," which is home to nearly 1,000 unsheltered people and many pets. It's a stark reminder of the difficulties facing many in Arizona and the perfect place for The Arizona Pet Project to launch its program focused on reaching those experiencing homelessness. 
Supporting our unhoused neighbors and their beloved dogs and cats with accessible resources, including free vaccines, pet food, supplies, and urgent veterinary care, isn't just the right thing to do. It gives our team so much joy! 
And these homeless outreach partnerships with André House and Feed Phoenix are just the beginning of our efforts to help those in need in and out of the Zone in Phoenix! In 2023, we will expand our reach beyond "the Zone" to communities across Maricopa County.
This life-saving work would not be possible without compassionate, pet-loving people like you. When you donate and support The Arizona Pet Project, you extend a helping hand to a family and pet in need. Thank you!