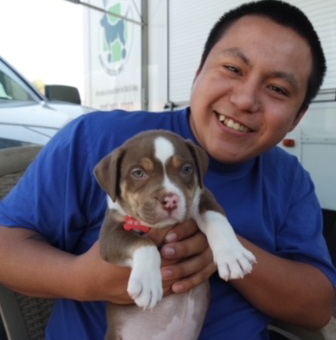 During our recent free spay and neuter clinic in Guadalupe, a young man named Brandon saw the mobile vet unit and our staff and volunteers as he was passing by. He came over to introduce himself and asked if vaccinations were available.
He was so excited to hear the clinic was offering vaccinations at a low cost because he was learning that caring for a puppy can quickly add up.
Brandon came right back, this time with his adorable puppy Gunner in tow, so he could receive his first round of vaccines.
Our Operations Manager, Michele, described, "I just loved these two. Gunner was born to an accidental litter in his community and was the puppy who continued to be passed over. When Brandon met him, he knew he wanted to give him a good home."
Gunner may have been the last puppy to find a home, but he certainly lucked out because Brandon is a caring and loving owner, doing everything he can to ensure Gunner is healthy and happy.
Brandon was full of questions and eager to gather information about everything a puppy would need. As he chatted with Michele, he explained he would like to get Gunner neutered because he didn't want to contribute to more puppies needing homes.
The cost of a spay or neuter surgery is one many loving families simply cannot afford, so we happily signed him up for our next clinic with available appointments. When his appointment day came, he was there bright and early!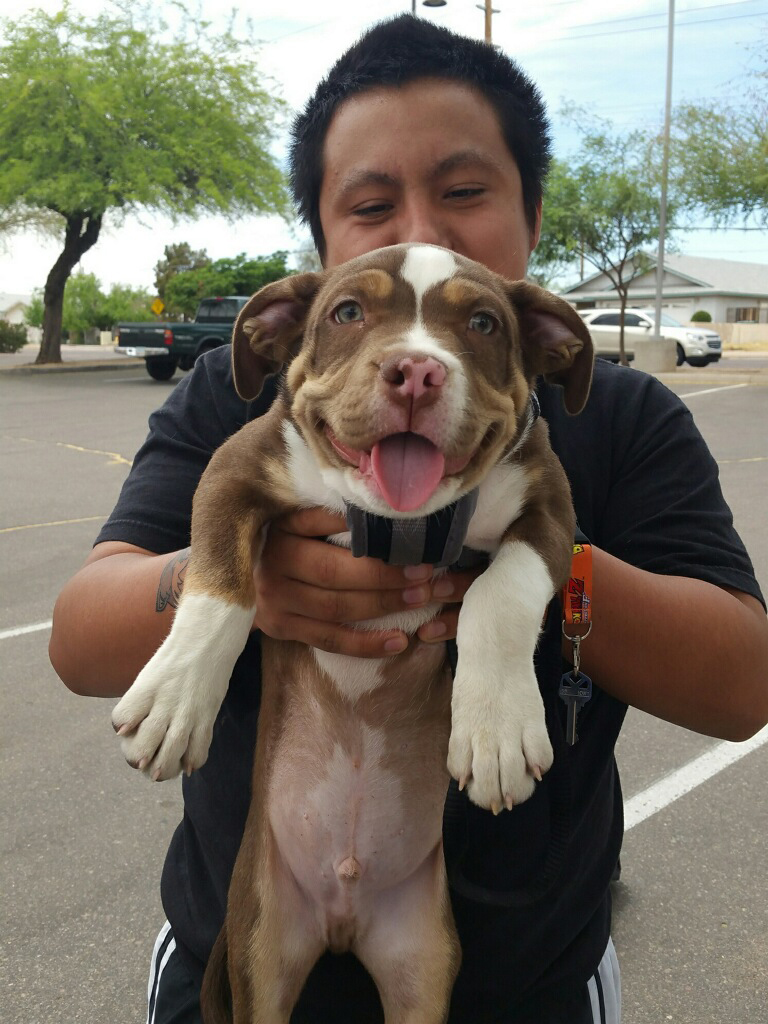 Pictured to the right is Brandon and Gunner the day they returned for his neuter appointment. Have you ever seen a better puppy grin?
It is truly an honor to meet so many wonderful families in our community, just like Brandon- a young man doing everything he can for his pup while helping to end the cycle of pet homelessness.
We could not support pets and the people who love them without the generosity of compassionate people like YOU! Your donations provide services that keep pets healthy and reduce shelter intake and euthanasia.
Now, that's something worth smiling about today…even if it is a Monday!