Can you imagine losing your job, your home, and then facing the loss of your pet who is all you have left? It's heartbreaking to consider this reality. And like many renters in Maricopa County, Jennifer lives paycheck to paycheck and was terribly impacted by the rising housing costs in our community.
When Jennifer lost her job and then her home, her dog Rocky provided her with the emotional support she desperately needed. With no money left to care for her and her sweet dog, Jennifer thought there was no other option than to surrender her best friend.
You see, Rocky is her best friend and the only family she has in Arizona.
As Jennifer's funds dwindled, she grew desperate to find a way to care for Rocky.
While she had no choice but to live on the scary streets of Phoenix, she couldn't stand to make Rocky do the same.
Absolutely heartbroken, Jennifer brought Rocky to the shelter hoping someone with a roof over their head would adopt him and love him half as much as she does.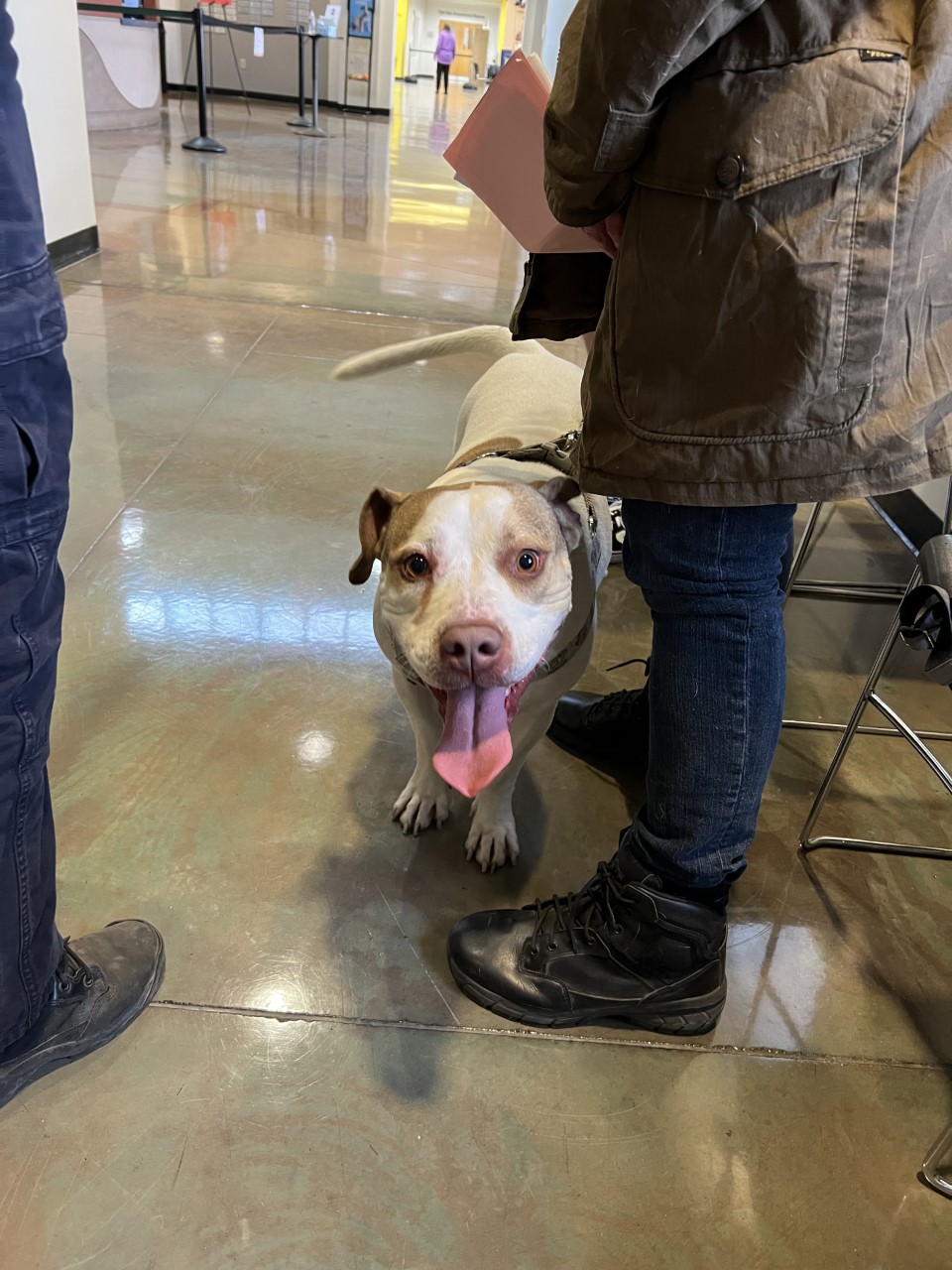 When our team heard their story, we knew this family needed to stay together.
Thanks to donations from supporters like YOU, Jennifer got the help she needed to keep her family intact and Rocky out of overcrowded shelters!
Jennifer was connected with affordable housing resources and vaccines for Rocky so they could move into their new home together. Once they were safely off our streets, the team worked with Jennifer to find job opportunities so she could get back on her feet.

The single biggest threat to families and pets in Arizona is the growing affordable housing crisis. Rents have increased more than 80% in the past two years and are expected to grow another 30% in 2022.
Without rent protection and support from organizations like The Arizona Pet Project, tens of thousands of families and pets are at risk of homelessness.
But there's a way we can help!
When you support The Arizona Pet Project, you extend a helping hand to a pet in need just like Rocky!