We wanted to take a moment to express our deepest gratitude for your incredible support in providing pet food to families in need through The Arizona Pet Project. Your generosity has truly made a difference in the lives of countless pet owners, and we are forever grateful.
Recently, we had the privilege of delivering pet food to an incredible woman named Debbie and her five furry family members. Among her beloved dogs is a 22-year-old Chihuahua named Mia, who holds a special place in Debbie's heart. As we handed over the food, we witnessed the joy and relief on Debbie's face, knowing that she would be able to provide nourishment for her cherished pets.
Debbie shared with us how much these dogs mean to her and how difficult it has been for her to feed them lately. It is heart-wrenching to hear the struggles that pet owners like Debbie face, as they are faced with the heartbreaking choice between their own well-being and providing for their four-legged companions. However, thanks to the kindness and compassion of donors like you, we were able to alleviate some of the burden from Debbie's shoulders.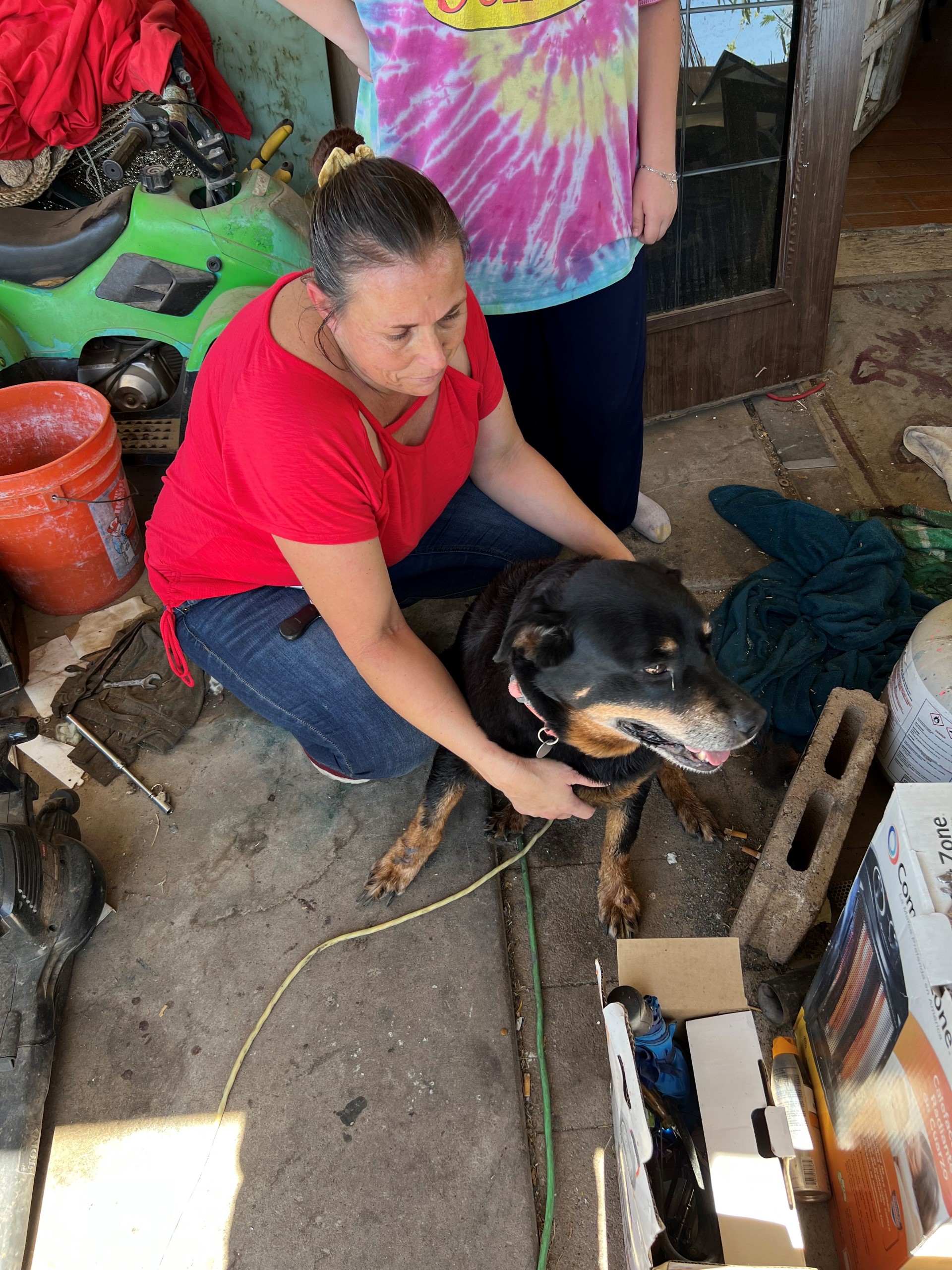 Each time you donate to The Arizona Pet Project, you extend a helping hand to pet owners in our community, just like Debbie. Your contributions have a powerful and meaningful impact, ensuring that beloved pets receive the nourishment they need to thrive. For Debbie, your support has been a lifeline, allowing her to continue caring for her furry family members without sacrificing her own well-being.
Your generosity and compassion have not gone unnoticed. We want to take this opportunity to thank you from the bottom of our hearts for your unwavering support. Every donation, no matter the size, has made a tangible difference in the lives of pet owners and their beloved companions. Without you, none of this would be possible.
On behalf of Debbie and her precious dogs, as well as countless other pet owners who have been touched by your kindness, we extend our deepest gratitude. Please continue to support The Arizona Pet Project, knowing that your contribution has the power to transform the lives of both pets and their owners–just like how you provided to pet food to Hamlet and Lancelot! 
Thank you once again for your generosity, compassion, and dedication to our mission. Together, we are making a real difference in our community.