Around this time last year, our organization teamed up with The NAGI Foundation to provide life-saving support to a young dog named Morrison.
The Arizona Pet Project had an opportunity to come together to support a Salt River Pima-Maricopa Indian Community Elder, Durwin, when his young dog was hit by a car.
Durwin had done what he could for Morrison at home, but his dog needed medical attention fast.
There was just one problem. As a senior citizen, Durwin has a fixed income that is already stretched tight and he could not afford expensive medical care. He wasn't sure what he was going to do and his heart ached as he watched his animal companion in pain.
Thankfully, Durwin reached out to The NAGI Foundation in search of support, and together we were able to get Morrison scheduled to see a vet that very same day!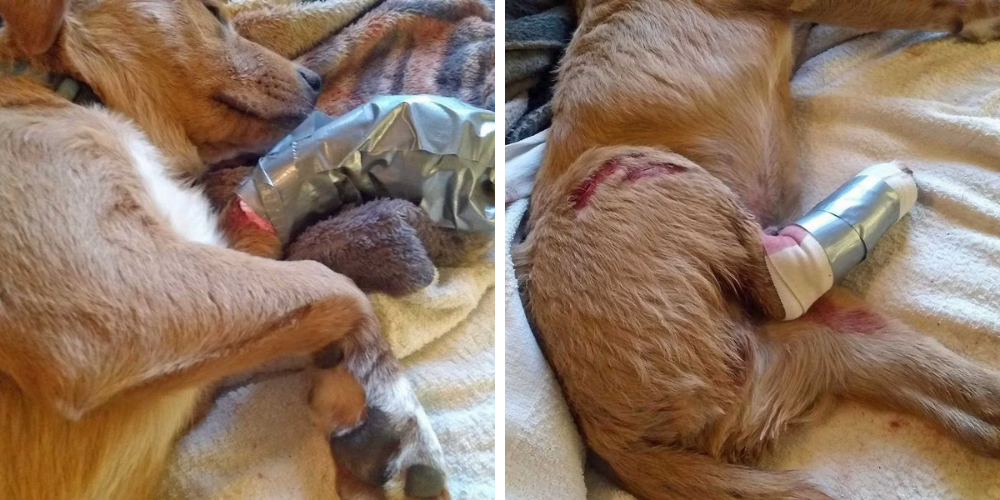 The relief Durwin felt brought tears to his eyes. And our staff, too. It was emotional to see these two reunited knowing that Morrison would pull through and heal after his horrific car accident.
We are really happy to tell you that Morrison has healed up completely and is back to being his normal playful self. And even more importantly, he's by Durwin's side.
Durwin called us to check in and was so thankful for having his buddy back safe and healthy with him. Through tears of happiness, he wanted us to tell you:
"Thank you very much for everything, and getting him well."
When you support The Arizona Pet Project, you are providing Arizona families and their pets with critical medical care when they need it most. THANK YOU!