Meet the cutest "oops" in town! When Maria's neighbor let her know that their dog had recently given birth to an accidental litter, she couldn't wait to visit and boop their brand new noses. Then, when Maria laid eyes on Lola, they had an instant connection. Can you blame her? Look at that face!
Lola's loving and affectionate personality won over Maria's heart, and she instantly knew that Lola needed to be a part of her family. And just like that, Lola had a furever family! 
We met Maria when she made an appointment for her new pup, Lola, at one of our free spay & neuter clinics last month. Maria wanted to make sure Lola would have a healthy and happy life and knew that part of that meant making sure that Lola was spayed so she didn't have an "oops" litter of her own.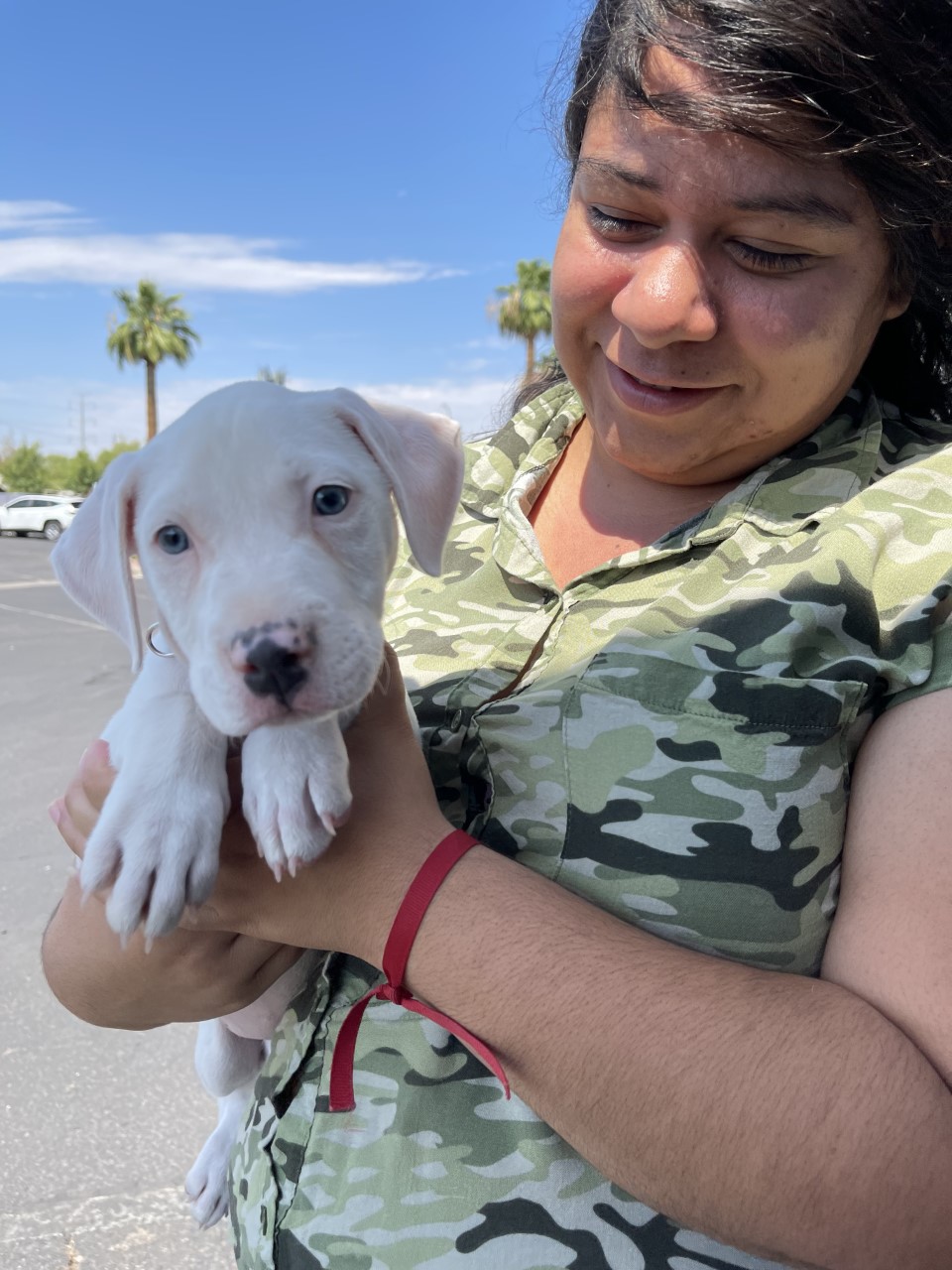 Our incredible clients are committed to our mission to help reduce pet overpopulation, and alleviate the strain it puts on our Valley's crowded shelters.  The people who attend our free clinics, just like Maria, are playing a key role in our community effort to reduce pet overpopulation and keeping neighborhoods safe.
Our spay/neuter program ensures free surgeries are reaching pet owners in communities that need it most, and our program is designed to be as cost-effective as possible to increase our impact. The result? More lives saved! Because of supporters like YOU, our organization is able to provide free spay/neuter surgeries to pets like Lola!