Temporary Boarding for Milo Kept This Family Together!
Pamela, her daughter, and their dog, Milo, moved to Arizona from Nevada to embark on a happier, safer chapter in their lives. After their journey led them here, they were faced with finding an affordable place to live that would also allow Milo. That proved to be more difficult than they expected. The result? During their first weeks in their new state that they came to with hope for a brighter future took a turn for the worst, and they were quickly facing homelessness.
But they weren't discouraged. Pamela knew she just needed temporary boarding for Milo while she worked hard to get back on her feet and secure a home for her daughter and their beloved dog.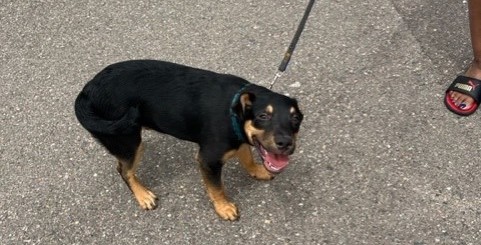 Like us, you know the bond between a pet and their family is incredibly strong. And the thought of losing Milo was devastating for Pamela. Especially after all they had endured together.
Thanks to generous donations from our community, The Arizona Pet Project could provide temporary boarding for Milo while Pamela and her daughter entered a shelter for safety and security. 
Keeping this family together would not have been possible without donations from compassionate, pet-loving people like you!
Your donation to The Arizona Pet Project provides a wide range of services to families, including those experiencing homelessness, including medical care, pet food, supplies, and more. We are so grateful to our clients who love and care for their pets through thick and thin, and our donors, like you!