Thanks to generous supporters like you, Royal was able to receive a life-saving c-section (and spay) when her family had almost lost hope.
When Royal's mom, Rotasia, had to leave out of town for an emergency, they entrusted a family friend to care for Royal.
Unfortunately, there was an "incident" between Royal and their friend's other rascally male dog which quickly snowballed from an accidental pregnancy into a life-threatening emergency. 
Royal's family rushed to be by her side and began seeking help from local vets. 
To their horror, her family discovered with each call they made looking for help that it would cost thousands of dollars to get Royal the urgent medical care she so desperately needed. Royal's dad works a full-time job and a side job to make ends meet and support their family, and they were managing to scrape by. Until this moment.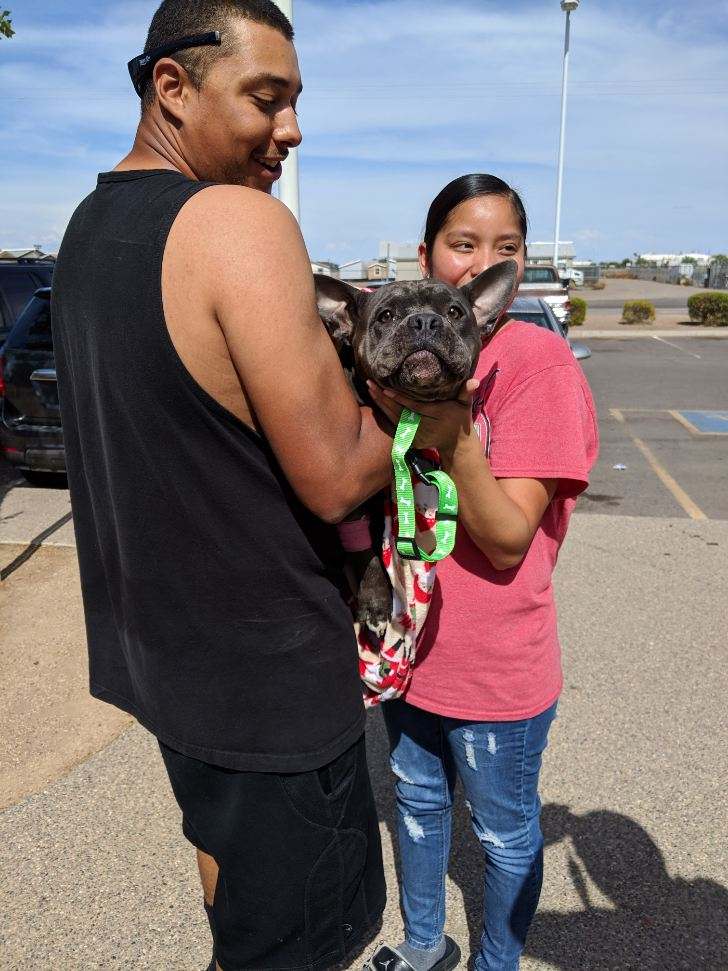 This life-threatening emergency vet bill was beyond their reach, and their best friend needed saving. And fast.
Royal's family was in a position they never expected to be in–to have to choose between their basic necessities like a roof over their heads, or saving the life of their sweet dog they loved just as much as any other family member!
Thankfully, they didn't have to make that choice!
Royal came through surgery successfully and is at home with her humans who love her! The Arizona Pet Project ensured she received the emergency medical care she needed, as well as a follow-up exam to make sure her recovery was progressing successfully and also had her spayed.
Thank you for being there for Royal and her family during their emergency–thanks to you, Royal is happy, healthy, and safe with her family who loves her!