Desert Duck Derby – May 15, 2021
Save the date!
As it turns out, rubber duckies can do a lot when they're part of the Desert Duck Derby, presented by The Arizona Pet Project!
When you adopt a duck, you help saves the lives of pets (and their families) in crisis. But that's not all. Watch as a shelter dog (or two) plucks the winners from a tub of 10,000 rubber ducks so YOU can win incredible prizes like a Phleet Scooter valued at $3,495!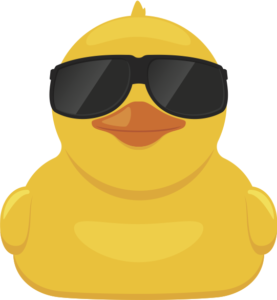 What a Duck Can Do
A Single Duck provides food for one day for the pet of a domestic abuse survivor.
A Six Quack provides vaccines for the pet of a homeless veteran allowing them access to transitional housing.
A Quacker's Dozen of 15 Ducks provides the rabies vaccine and required rabies license for a senior citizen allowing their pet to stay in their home.
A Family Flock of 25 Ducks provides a spay or neuter surgery and vaccines for a pet belonging to a family in neighborhoods with the highest need.
To keep our community safe, the event will be live-streamed on May 15, 2021. Time is still to be determined.
Thank you to this year's sponsors!