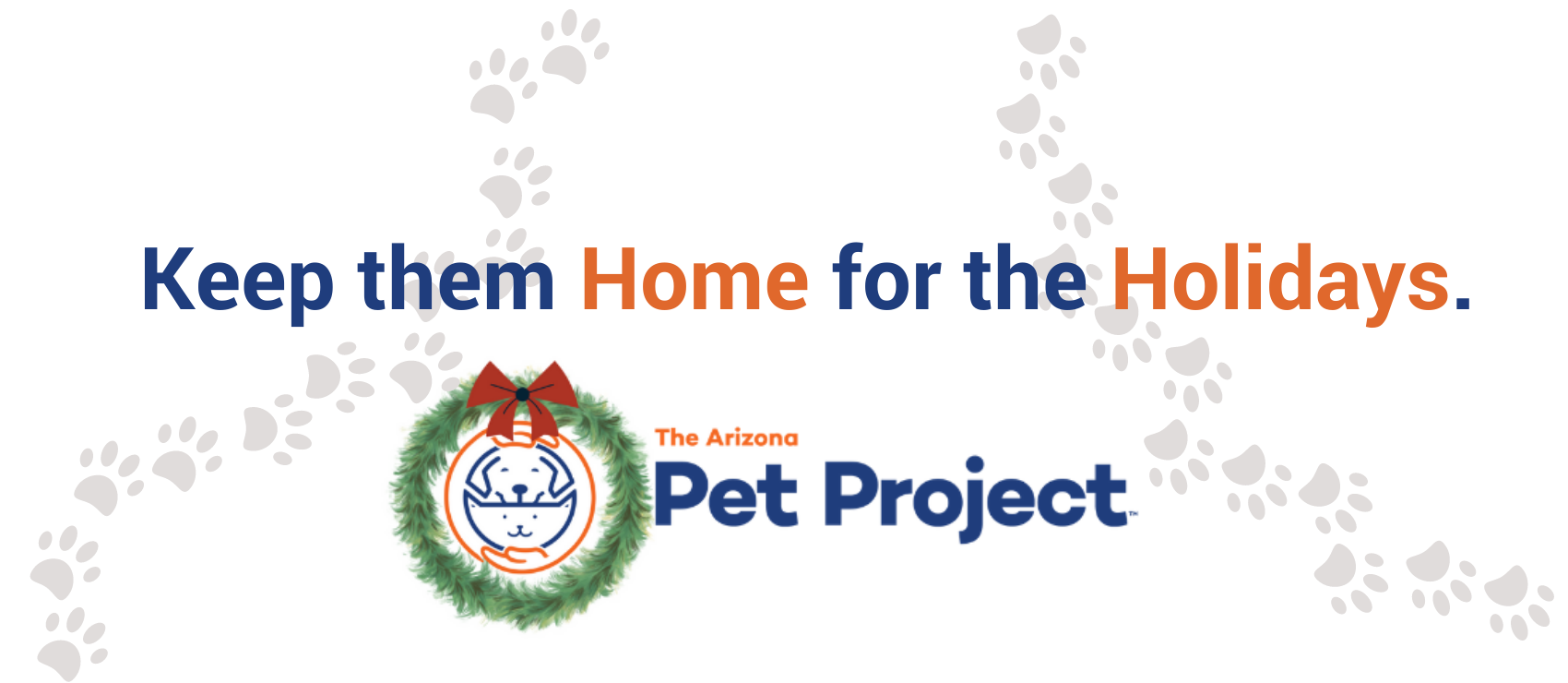 The Arizona Pet Project
Supporting Families. Saving Pets.
It's hard to believe but in Maricopa County, only 2 out of 10 lost dogs are returned to their owner once they enter a shelter. For cats, that number is even lower. There are a lot of reasons why. Some pets are found by their families, only to be left behind because they can't afford the fees to bring them home. A critical component of our work is helping families reunite with their lost pets by providing the financial support they need. In so doing, we reduce the burden on our shelters and reunite pets with the people they love!
Will you keep pets home for the holidays this year by making your most generous gift today? Today, you can keep even MORE beloved pets at home beside their owners who love them instead of crowded Valley shelters! Your gift will make an impact on our community!