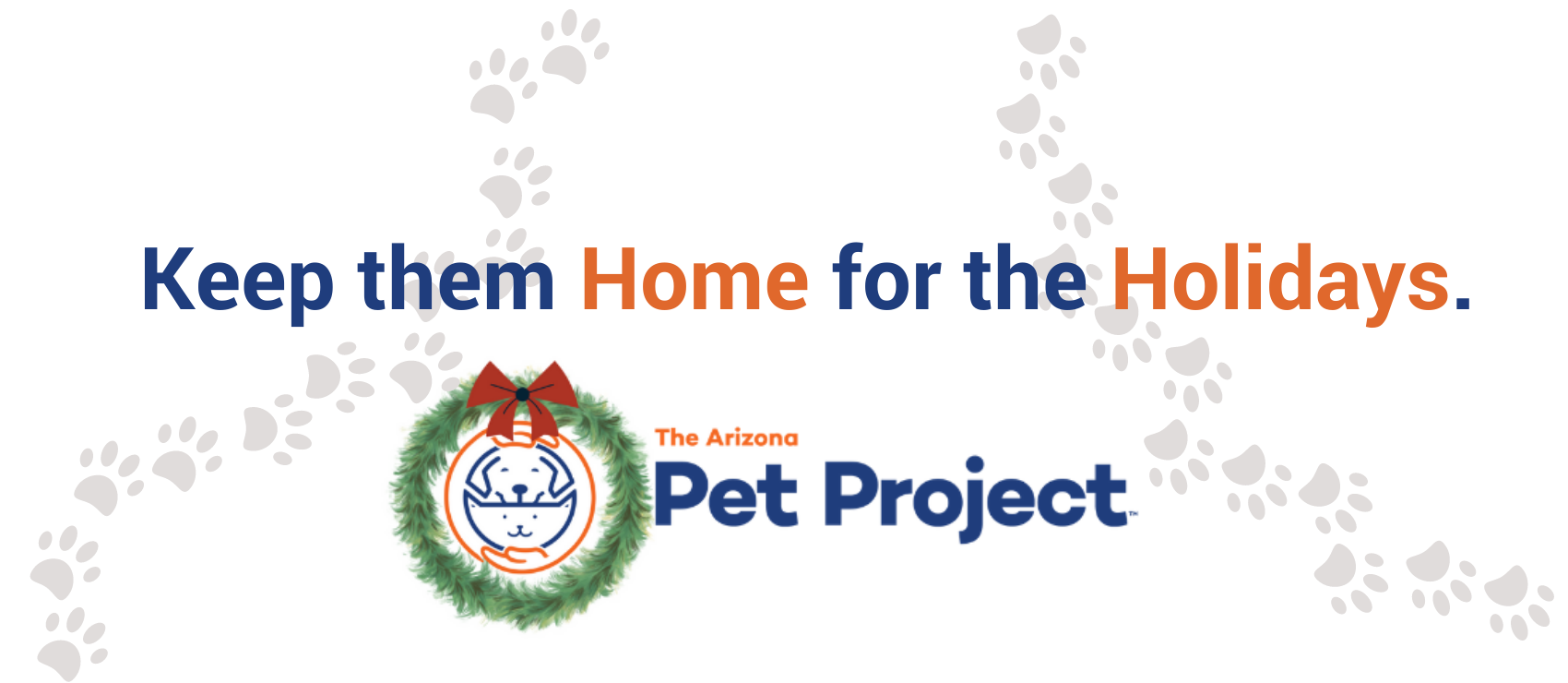 The Arizona Pet Project
Supporting Families. Saving Pets.
It's hard to believe but in Maricopa County, only 2 out of 10 lost dogs are returned to their owner once they enter a shelter. For cats, that number is even lower. There are a lot of reasons why. Some pets are found by their families, only to be left behind because they can't afford the fees to bring them home. A critical component of our work is helping families reunite with their lost pets by providing the financial support they need. In so doing, we reduce the burden on our shelters and reunite pets with the people they love!
Will you keep pets home for the holidays this year by making your most generous gift today? 

Your gift today will be matched!
Between now and December 31 at midnight, DOUBLE your impact when you make a donation to The Arizona Pet Project! It's true! Your donation today will be matched! Thanks to a generous donor, all gifts during GivingTuesday will be matched (up to $5,000).
Will you help us reach our $5,000 match goal? Together, we can support Arizona families and their beloved pets when they need it most! Your tax-deductible donation, no matter the amount, will have an impact right here in our community!