2020 Loyal Companion Mo the Screaming Staffy
Imagine arriving home after a long day. You put your car in park and head toward your front door when you suddenly hear a noise and see a silhouette of a dog walking all alone across the street. What do you do? 
In a split-second decision, Kristin called out to the stray pup not knowing the question, "Hey you, where ya going?" would forever change her life. 

The dog crossed the street bee-lining straight for her with a friendly tail wag. He rested his head on her knee and looked straight into her eyes with a big smile, almost as if he knew exactly what was about to unfold. 
No sooner had they walked through the door, the dog made himself right at home. He snuggled up on the love seat, with a contagious grin. She called him Mowgli- Mo for short. 
Feeling confident someone was looking for such a good boy, she took him to the shelter. Leaving him was heartbreaking and as she walked back to her car without Mo, it hit that it was Father's Day – the anniversary of her own dad's passing. Ever in her thoughts, she wondered if her dad played some role in sending her this special soul. 2017 had been a challenging year- was this a sign she needed Mo as much as he needed her?
Kristin visited him at the shelter every day for the three days while he waited out the mandatory 72-hour stray hold. At night, she couldn't erase the image of Mo and his big smile from her mind. 
The day Mo went up for adoption, Kristin arrived bright and early, waiting to make Mo officially hers! He was home at last, but the extent of their who rescued whom story was just beginning.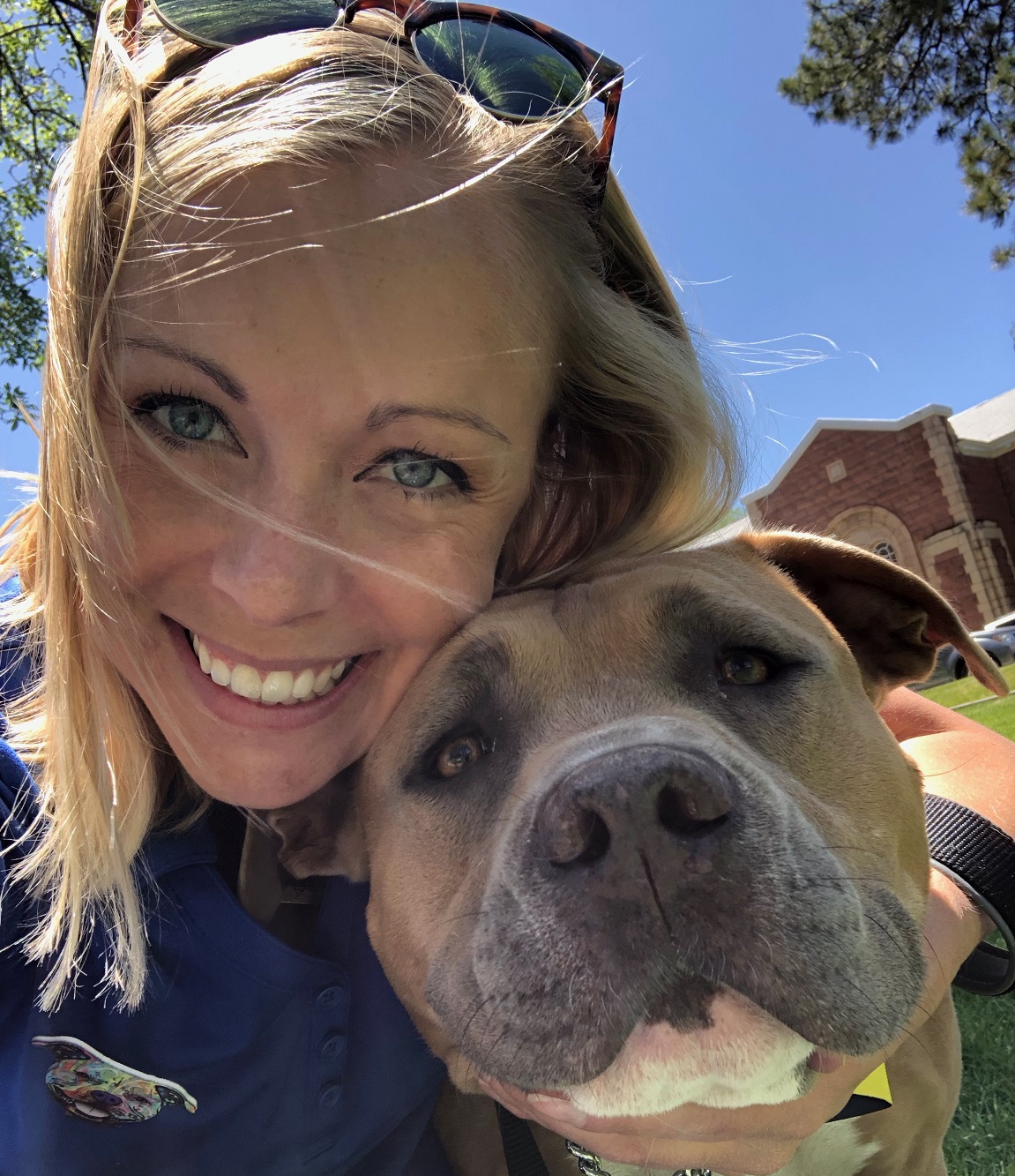 But 2017 still had a few hard knocks for Kristin, and a couple of months later she was laid off from her job. She applied to over 100 jobs and was blowing through her savings trying to support herself and Mo. 
They soon lost their apartment and Kristin was finding it harder and harder to get out of bed because she felt so hopeless. However, Mo would not let his mom give up. With his encouragement, she kept going and after three months she landed her dream job.
She credits Mo and his unconditional love and loyalty with keeping her afloat through this difficult time. For reminding us all of the positive impact pet companionship has on our lives, and making us smile (did we mention he has a very distinctive "scream" when he is happy?), we honor Mo the Screaming Staffy as our 2020 Loyal Companion honoree!
Please join us on February 29th- Mo will be screaming and shouting to celebrate your life-saving impact! To take advantage of the early bird pricing, visit azpetproject.org/hero.